From the 1970s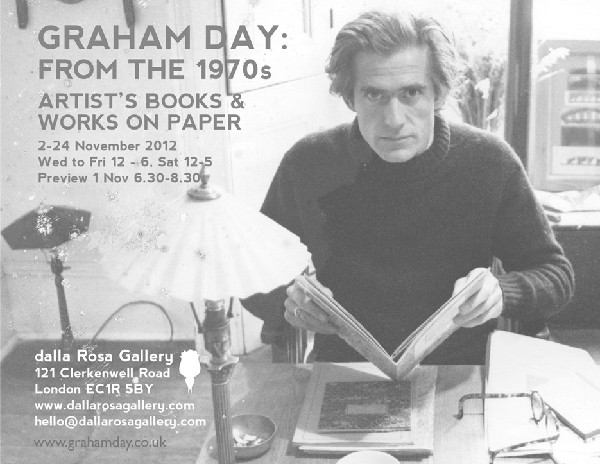 GRAHAM DAY: FROM THE 1970s
ARTIST'S BOOKS & WORKS ON PAPER
dalla ROSA GALLERY
Structured as a selective retrospective of work made in the pre-digital 1970s, the exhibition gathers over sixty pieces by Graham Day, mapping his interests and chosen subject matter. Day's practice is concerned initially with concept, which determinates appropriate techniques and materials. An eclectic mix of subjects including Geometry, Anthropology, Tantric Iconometry and History are researched meticulously and provide a platform of infinite experimental possibilities.
Paper is the common denominator of this body of work, from the 2,000 drawings that form the artist's book A Directory of Rectangles (1971-72) to large watercolours, screen prints and 3D models. Day's method expresses a rare mix of freedom and technical knowledge but also an intellectual quest for understanding construction and meaning.
Born in London in 1946, Graham Day studied at Hornsey School of Art, Bath Academy of Art and Slade School of Fine Art (UCL). He has been exhibiting in the UK and abroad since the early Seventies, and his work is part of prominent collections such as the British Museum, Victoria & Albert Museum, and the Bibliotheque Nationale in Paris.